Madame Daphne's Tarot Cards and Guide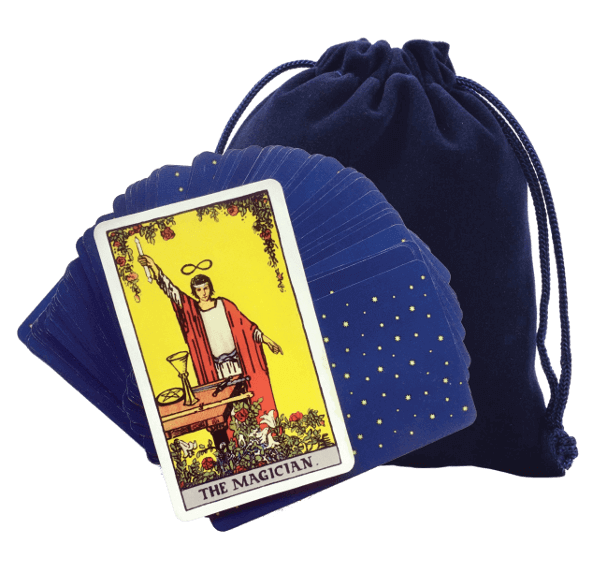 This replica tarot deck from The Man From Beyond has everything you need to start your own readings. It features the iconic Pamela Coleman Smith artwork, digitally remastered by us for exceptional color, our signature star back, and a navy velvet pouch for storing the cards between readings.
You will also receive "Madame Daphne's Guide to the Tarot", never before released to the public, to take you from novice to expert in no time.
$40
+ shipping

and tax
Texas address
Other US address
Gift Vouchers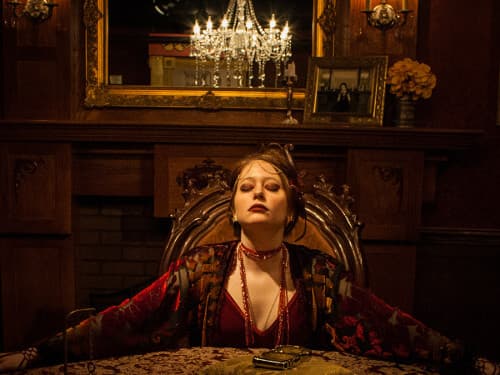 Give the gift of adventure. Give the gift of magic. Give the gift of the #1 escape room in the US, The Man From Beyond.
Buy single tickets or a private room for your friends who need to see what you've been talking about, for family visiting Houston, or for yourself to experience (or re-experience) the magic when we reopen.
Comes with a printable gift certificate and code good for any scheduled or custom time.
Donate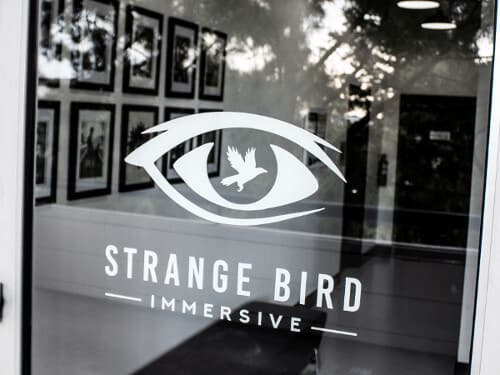 Strange Bird Immersive approaches escape rooms as an art, and as such, we run far from the most profitable escape room. We keep player count low so everyone can be a hero. We hire professional actors to enrich your journey. We give you a longer experience because good stories take time. You know. You've played. You believe in our vision. Help support us in our mission to transform our guests with immersive adventures.
After the coronovirus crisis, we could use your support more than ever. We've lost over a year, capacity is still limited, but we continue working on our next experience, Lucidity: a dream escape room. Help make that dream a reality with a donation.